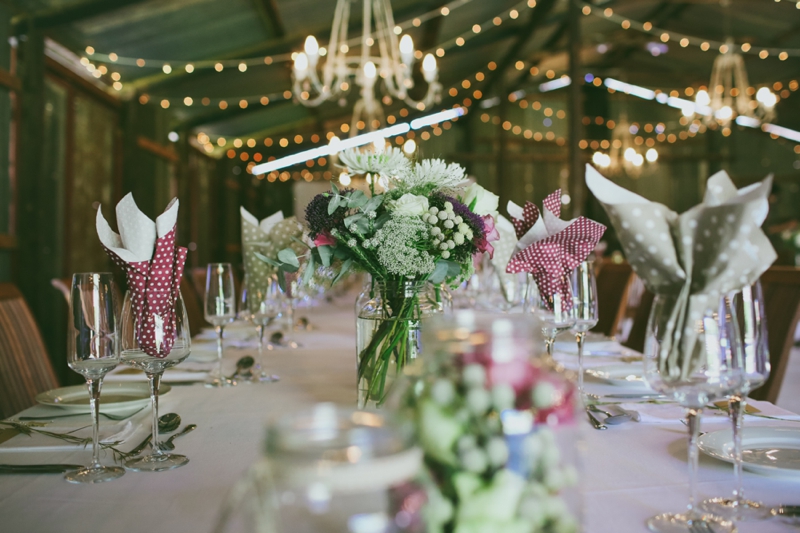 This was a fun one. Not only was it our first wedding at the Cowshed but it was a wedding with one of the bravest and bubbliest brides we've ever shot.
It may have been the fresh country air or perhaps the champagne but we had so much fun frolicking around the open fields amongst hay bails and nguni cattle with this couple. Sam had no fear of horns or heights and let us go wild with pictures. Matt on the other hand wanted to make sure he made it through our couple session alive.
We all made it out alive to be welcomed back at the reception to a tunnel of sparklers. Sam quickly swapped her wedding shoes for gumboots and they ran through their light tunnel with absolute delight into the reception! The rest of the night was for feasting and dancing! Also make sure you check out their awesome photo booth right at the end.